Exceeding our customers' expectations by providing industry-leading services is a Gateway standard. Gateway is committed to providing operational excellence with a dedicated team that is proud to serve our valued customers. You can rely on the Gateway family of companies for outstanding service, because we understand how critical your freight is to your business.

– Gateway Advantage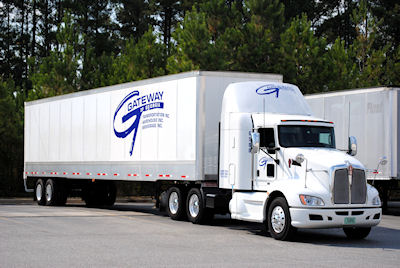 Gateway is a full-service transportation and logistics company that is committed to earning the reputation of quality and integrity while still maintaining competitive pricing. From transportation and owner-operator brokerage to warehousing and yard-management, Gateway can handle all aspects of your logistic and freight management needs. Whether your needs are across town or across the country, your goods are protected both on the road and in our warehouse facilities.
Opened in 1998, the Gateway family of companies has over 20 years of experience in offering our customers the service and results they expect and deserve.
Over the years the Gateway family of companies has grown to meet the ever changing needs of our customers. What once started as a regional trucking and warehousing operation has evolved into a full service network covering all aspects of logistics throughout the United States. Though warehousing and transporting packaging material is how we got our start, we have since expanded to include hundreds of other general commodities to better service our customers. Gateway can handle all aspects of your logistics and freight management needs.
We invite you to contact our company and find out what we can do for you, whether it's warehousing, contract packing, transportation, brokerage or spotting/ yard management.